Giulia Iamone
SCIENZE VETERINARIE PER LA SALUTE ANIMALE E LA SICUREZZA ALIMENTARE
Phd: 37th cycle
Matriculation number: 705992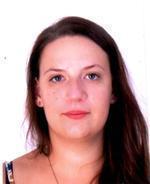 Phd thesis
State of the art
Mast cell tumour (MCT) is the most commonly encountered cutaneous neoplasm in dogs, accounting for approximately 20% of all canine skin tumours[1]. Classification of the primary mass through histology (gold standard) follows two different grading systems: Patnaik's 3-tier grading system (I-II-III grade)[2] and Kiupel's 2-tier grading system (low/high grade)[3]. The Oncology-Pathology Working Group (OPWG) recommends to use these grading systems together dividing MCTs into 4 categories, namely grade I/low-grade, grade II/low-grade, grade II/high-grade, grade III/high-grade[4]. Cytologically MCT can be classified as low or high grade applying Camus' cytological grading system, adapted from Kiupel[5]. MCTs histological grading is widely applied in the clinical routine because of its consistency and reliability as prognostic factor[1]. Other than malignancy factors underlined by histology/cytology of the primary mass, lymph node (LN) metastasis in canine MCTs is a well-known negative prognostic factor. An accurate staging to determine the extent of nodal metastasis by means of cytology and/or histology is crucial to choose the best treatment the dog should undergo and to predict prognosis. Histologic evaluation of LN exploits Weishaar's classification system (HN 0-3)[6] that gives as a result non-metastatic, pre-metastatic, early metastatic or overt metastatic LNs. Lymphadenectomy of loco-regional or sentinel lymph nodes in order to determine their involvement through histologic grading implies high costs and more invasive and long surgery procedures. Being safer, less invasive and expensive, FNA cytology is more appealing than lymphadenectomy but its sensitivity and specificity has been reported to be 75% and 91%, respectively; so it is not uncommon to under- or over-grade MCTs using this technique. Flow cytometry (FC) is able to identify and quantify mast cells (MCs) in LNs. In 2018, Sulce et al. showed that higher flow cytometric percentages of MCs were associated with a higher probability of metastasis detected by LN cytology. However, there was no evident association between the degree of LN infiltration and the histological stage according to Weishaar[6]. When compared to histology, FC appears as safer, easier in sampling and quicker in report.
Goals
Assess correlation between FC detection and quantification of MCs and Weishaar's histopathologic grading system;
Find a prognostic cutoff for LN infiltration in FC;
Based on preliminary results by Sulce et al. [7], investigate any possible relation between phenotype aberrances of the primary mass and histologic grade, tendency to recurrence and metastasis, survival rate or responsiveness to therapy.
Materials and methods
Inclusion criteria will be:
MCT at first diagnosis

Untreated

Excisional surgery (primary mass and LN)

Availability of histopathology and grading for both primary mass and LN

Availability of samples for FC analysis.
Cases in which FC samples won't be suitable for the analysis will be excluded.

In order to obtain sufficient data for statistical analysis, at least 30 cases are needed. Considering that FC samples are diagnostic in 89% of cases [7], at least 34 cases should be collected in order to guarantee this minimum number.

LN and primary mass samples will be collected from each included dog. Primary masses smears will be classified according to both Patnaik and Kiupel grading systems. LN samples will be classified according to Weishaar system as HN0 (non-metastatic), HN1 (pre-metastatic), HN2 (early metastasis), and HN3 (overt metastasis).

FC will be performed, on all acquired matrixes, according to Sulce and co-authors7 using a biphasic panel with CD117 and IgE. To detect aberrant phenotypes also CD11b, CD34 and CD25 will be employed. In LN samples lymphoid markers (CD5/CD21) will be added to exclude lymphoid cells.
Obtained data will undergo appropriate statistical analysis to assess the eventual relation between infiltration degree of LN in FC and Weishaar grade. Moreover, the possibility to discriminate infiltrated (HN>1) versus non-infiltrated (HN≤1) LNs will be investigated by identification of a cut-off through ROC curves.

Kaplan-Meier curves for infiltration degree of the LN in FC will be drawn to investigate survival times and relapse incidence.

Finally, if aberrant phenotypes will be observed in FC, statistical analysis will be performed to assess possible relations with grading, relapse incidence, metastatic power and to investigate their prognostic value.
Expected results and possible developments
If the aforementioned objectives will be reached, FC will provide to oncologists a viable, minimally invasive, quick and relatively inexpensive mean for nodal metastasis assessment. The main advantage will be the obtaining of independent staging system and prognostic markers that are easier to get when compared to histopathology and immunochemistry.
References
[1] London CA, Thamm DH. Mast cell tumors. In: Withrow&MacEwen's, sixth edition. Small animal clinical oncology. St. Louis, Sydney 2020, pp.335-355
[2] Patnaik AK, Ehler WJ, MacEwen EG. Canine cutaneous mast cell tumour: morphologic grading and survival time in 83 dogs. Vet Pathol. 1984;21: 469-474
[3] Kiupel M, Webster JD, Bailey KL, et al. Proposal of a 2-tier histologic grading system for canine cutaneous mast cell tumours to more accurately predict biological behaviour. Vet Pathol. 2011;48: 147-155
[4] Berlato D, Bulman-Fleming J, Clifford CA, Garrett L, Intile J, Jones P, Kamstock DA, Liptak JM, Pavuk A, Powell R, Rasotto R. Value, limitations and recommendations for grading of canine cutaneous mast cell tumors: a consensus of the Oncology-Pathology Working Group. Vet Pathol, 2021; Apr 23:3009858211009785.
[5] Camus MS, Priest HL, Koehler JW, Driskell EA, Rakich PM, Ilha MR, Krimer PM. Cytologic criteria for mast cell tumor grading in dogs with evaluation of clinical outcome. Vet Pathol. 2016 Nov;53(6):1117-1123.
[6] Weishaar KM, Thamm DH, Worley DR, et al. Correlation of nodal mast cells with clinical outcome in dogs with mast cell tumour and a proposed classification system for the evaluation of node metastasis. J Comp Pathol. 2014;151: 329-338.
[7] Sulce M, Marconato L, Martano M. Utility of flow cytometry in canine primary cutaneous and matched nodal mast cell tumor. Vet J. 2018;242: 15-23.
Research activities
Pubblications:
Basano I, Romolo A, Iamone G, Memoli G, Riccio B, Lavoie JP, Miniscalco B, Bullone M. Giant Multinucleated Cells Are Associated with Mastocytic Inflammatory Signature Equine Asthma. Animals (Basel). 2022 Apr 20;12(9):1070. doi: 10.3390/ani12091070. PMID: 35565497; PMCID: PMC9103648.